WELCOME TO EARTH-740.
X-Men Revolution is an Earth-616 inspired advanced RPG. We are loosely inspired by canon comic and movies, but have our own history, original characters and plots.
Join us as an original character, or pick one from marvel canon!
[dohtml]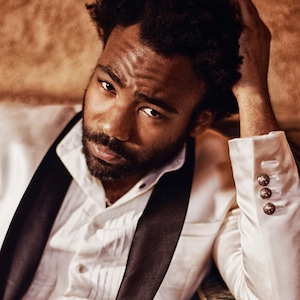 Marcus Seed
also known as: 'Boomer'
Birthday:
2/26/2002
Gender: Male
Male
Sexuality:
Straight
Marital status:
Single
Faction:
X-Men
play-by:
this is america
physical attributes
height:
5'11
weight:
75 KG
build:
Athletic
eye color:
brown
hair color:
black
ethnicity:
African American
description:
Marcus usually wears a white jacket with a black shirt under with some dog tags. He wears some black pants with boots and a watch with a timer. He has a tattoo of a mushroom cloud on his back and a tattoo of a bomb on his left arm. For his Uniform he wears the normal X-Men Uniform with a black duster with a utility belt. He wears goggles on his forehead.
biographical details
hometown:
Grand Junction, Colorado
current residence:
Westchester, New York
registered with shield:
no
time at institute:
leave blank if not applicable
personality
power:
Manipulation of Explosive Energies: He is able to manipulate the size of explosions to the extent of a V2 Rocket's explosion. He can also use them to propell himself into the air giving him the ability flight. Armored Skin: With his Ability to manipulate explosions, his skin adapts by become immune to explosive energies but still vulnerable to other things.
weakness:
Weaknesses and Limitations: Making an explosion bigger than a stick of dynamite drains alot of energy. If he tries to make a very big explosion it can almost kill him because of the energy he has to use.
personality:
He's very charismatic and fun loving. He tries his best to be the friend of everyone.  Hobbies/ Interests: He loves fireworks, He also loves fishing as he grew up surviving in the Grand Mesa National Park. Job or part time job and description: (If applicable. Jobs can be established later through in character RPing.)  Fears/ phobias/ concerns: Fears police. Special talents: (not related to mutation) Excellent Fly Fisher
history
Marcus was born in Grand Junction, Colorado on Febuarary 26th, 2002 to a mother and father. His father was gone at a young age thought to be arrested by Mutant Control. His mother died during child birth so he was left all alone in the world. He was raised by a group of felons until he was 14 and his guardians were shot and killed by police after a drug deal gone wrong. Marcus was chased away from town until he got to Grand Mesa and lived in a cabin there. He stole a fishing rod and lived off of trout for years. His powers manifested one night when a group of college students arrived at a camp site detonate some fireworks that could start a fire but he shouted no before he put his hands and contained the explosion making it tiny. Sometime later he learned of the Institute for Gifted Children. To buy a bus ticket he participated in a fly fishing tournament that the winner would gain enough cash to by themselves a ticket to New York. The tournament was tough but eventually he took the gold  and became the best fly fisher in the state just above Gregory Reynolds. Soon he was on a bus to New York.
rp sample
July 4th, 2017, It was a crisp summer evening. Grills going all around in the neighborhood. Marcus was sitting on a lawn chair at a friend's house. A cold soda was in his hand as his friend started speaking about the future. "Yeah I think that we'll have flying cars or some new weird meme.." His friend chuckles while Marcus smirked. The smell of grilling hotdogs and burgers made Marcus start salivating. "We should grill some hotdogs or some burgers. That would be nice." Rick, his friend walked inside with some hotdogs. "Hey Marcus turn on the grill." "Sure thing." He walks over to the grill turning the nobs. A spark from the propane tank was seen. "GET DOWN!!" The grill would explode but it was controlled by Marcus. Sweat dripped from his nose as he pushed his hands together making the grill explode but smaller with minimal damage. "Are you alright, Rick?" "Yeah I'm fine just a bit shook." A sigh of relief escapes Marcus's mouth. "Let's just order a pizza.."
about the player
alias:
this is america
timezone:
CDT
rules code:
Hulkbuster
what did you use to help your app:
describe
how'd you find us:
response
[/dohtml]
--------------------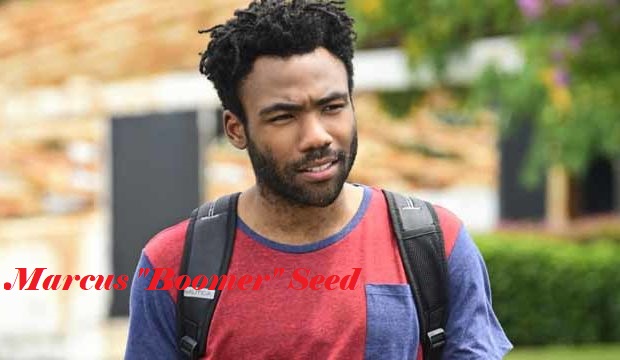 Hi America,

I'm sorry but as it stands there is no way that I can accept this character. Our app template states the minimum number of paragraphs per section, not to mention your RP sample isn't even 200 words which is the bare minimum for posts on our board. Please spend some more time reading what our site is like and fleshing out your character.

We are an advanced board so we expect some more thought and our characters to be better fleshed out than Boomer currently is.

Please bump this thread once edits have been made and I'll look again.